Empowering others to use groundwater sustainably and act wisely to protect this precious resource.
Technical Assessments
Competency in groundwater resource assessment & monitoring.
Water Rights & Policies
Expert knowledge of Water Sustainability Act and regulations; licensing of groundwater use (see blog posts below).
Training & Capacity Building
Skill in technical training, project planning and implementation.
Mike Wei has 40 years of professional experience as a physical hydrogeologist and groundwater policy expert. Mike is a highly trusted professional and has effectively collaborated with a variety of government agencies, regional health authorities, industry, and academia on groundwater resource management projects in his career.
Prior to embarking on consulting in 2018, Mike was the Province of BC's technical expert in developing and implementing groundwater legislation, including the Water Sustainability Act, as well as the Water Sustainability Regulation and Groundwater Protection Regulation.
Mike is a highly sought-after instructor who has taught hydrogeology and environmental science at the University of Victoria and Royal Roads University, respectively, and developed and delivered groundwater workshops to numerous Indigenous communities in British Columbia.
Currently, Mike is also the Senior Consultant for Western Water Associates Ltd, with offices in Vernon, Victoria and Prince George.
Hydraulic connection studies: Koksilah, Chemainus, & Oyster watersheds (with Western Water Associates Ltd)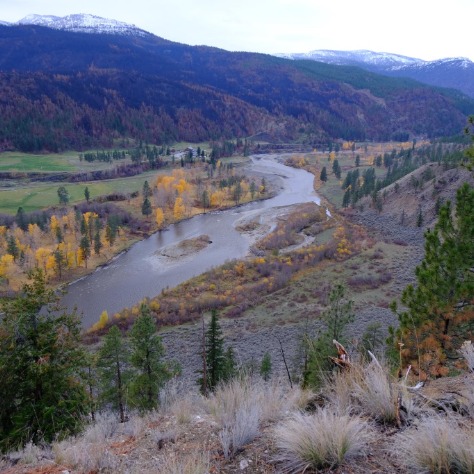 Estimating groundwater allocation limits in BC (with Western Water Associates Ltd)
Mapping sea water intrusion risk along BC's coast (with Western Water Associates Ltd)
Advanced groundwater training with BC and Yukon government staff & decision makers
"Vesting" is the legal concept that has historically been used to establish the government's authority to write the laws that govern water use in BC. To understand why we…
April 12, 2022
"Mike is very knowledgeable about the Water Sustainability Act and groundwater licensing process; he helped us successfully apply for our water licences quickly and efficiently for two company properties in Agassiz and Parksville." - Dave, planner
"We asked Mike to write a hydrogeologist's report to local government as proof of water for a well we had drilled recently. Mike's report was thorough and reflected his knowledge of the local area and significant depth of experience."
- Judy, land owner, Cowichan Valley
"Working with Mike was excellent; he knows what needs to be done and who to contact and is reasonably priced.
I recommend his services to any small water system that needs advice from a groundwater professional."
- Mike, water system operator, Gulf Islands
"Contacting Mike to assist with our water licence applications was one of our better decisions. Without Mike's assistance, it would have taken us many hours to sort out and understand the information required to complete the applications. Mike's professionalism was exceptional and his knowledge of the process saved us much time and frustration. Thanks Mike."
Steve Jackson, Director of Operations, School District No. 6
"Mike was a pleasure to work with. He is very knowledgable, polite and courteous. He saved me a lot of time and hassle. I would recommend Mike if you have an trepidation about moving forward with the commercial groundwater licensing application process" Co-owner, Lost Horse Motel
Best teacher I've had in my whole degree - UVIC student
" Mike is a great teacher and I enjoyed his presentation style." Yukon government staff
"Mike was very professional and knowledgeable in helping me apply for my existing use groundwater licence." - Brad, blueberry farmer in Langley

To contact us, please complete the fields below and hit "submit".
We will respond as soon as we can.